BENT CREEK GAME FARM, LLC



Tower Shoot Requirements

 All Bent Creek Hunting Rules Apply. 

No Shot Size Larger than #6.

Current NJ Hunting License Required

Shooting Glasses required. Hearing protection is advised.

Minimum of 200 Sq. Inches of Hunter's Orange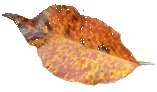 TOWER SHOOTS

Private Custom Tower Shoots

Our Private Custom Tower Shoots were a BIG hit last season, 

so we brought them back again for this season!!!  Call for a Quote and Schedule yours TODAY!

The Private Custom Tower Shoot is $3,000.00

Book Yours today! Details are below...

100 Pheasants, Hunt After the Shoot(minimum of 10 Shooters) You can have 10-24 shooters it is up to you. Get Your Friends, Family, Co-Workers Together! If you want MORE pheasants, we can do that!  If you want Bird Cleaning or Lunch included, we can do that too!  Just give us a call at 609-259-9501, and we will be happy to get a quote together for you and your group!  

Make your Reservations Early!!!

Private Tower Shoots available for your group of 10 or more shooters.  We will customize the shoot to your needs.